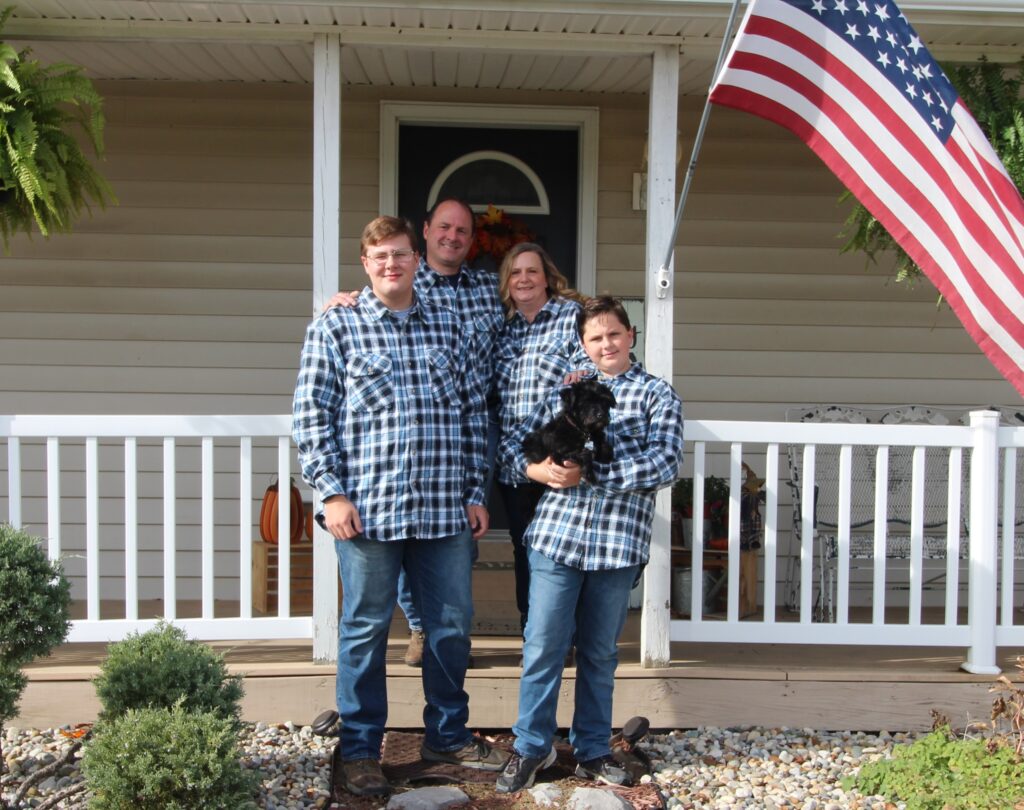 Adam and Julia will soon celebrate 23 years of marriage. Adam grew up in the Fort Wayne area, and Julia in rural area of Knox, IN. The two met online, even though they both were living in Fort Wayne at the time.
They have 2 wonderful sons, Caleb and Corban. Caleb recently graduated from Ivy Tech FW, and is pursuing a bachelor's degree at Purdue Fort Wayne where he is currently employed. Corban is in his senior year of high school and is considering attending Purdue after graduation. As a family, they have been heavily involved in the scouting program. Adam and Julia have served as program leaders for 13 years and both boys have achieved the rank of Eagle Scout.
Adam and his family are grateful for the opportunity to serve SCG and the community of Syracuse. They are excited to see how God will work in and through the lives of those within the church. Their family wants you to know there is nothing better than having a personal relationship with Jesus Christ and they pray the "Church on the Hill" will be a beacon of light to the community.
Fun Facts:
Adam enjoys gardening, fixing things, and canoeing.
Julia enjoys all things board games, coffee, and bowling.
Caleb enjoys creating content for Instagram, car shows, and hiking.
Corban enjoys rollercoasters, car shows, and playing disc golf.
They have a dog named Biscuit and 6 chickens (Rose, Daisy, Petunia, Lily, Dahlia, Marigold)